Mühle-Glashütte: A Family of the Watchmaking Industry
Visitors to this multimedia exhibition can understand the eventful history of a Glashütte family company and its love of precise measurement. Unique objects and documents from family estates are presented to the public for the first time in this completeness. Measuring instruments, speedometers, ship clocks and current wristwatches are staged in an exciting chronological order. Technical developments such as the in-house manufactory clockwork or the patented woodpecker neck regulation are presented vividly. Visitors can also have a glimpse into today's production.
The Foundation "German Watch Museum Glashütte – Nicolas G. Hayek" thanks the "Mühle-Glashütte GmbH nautische Instrumente und Feinmechanik" company for the generous support in the realization of the special exhibition.
June 21, 2019 until April 19, 2020 daily open from 10 am until 5 pm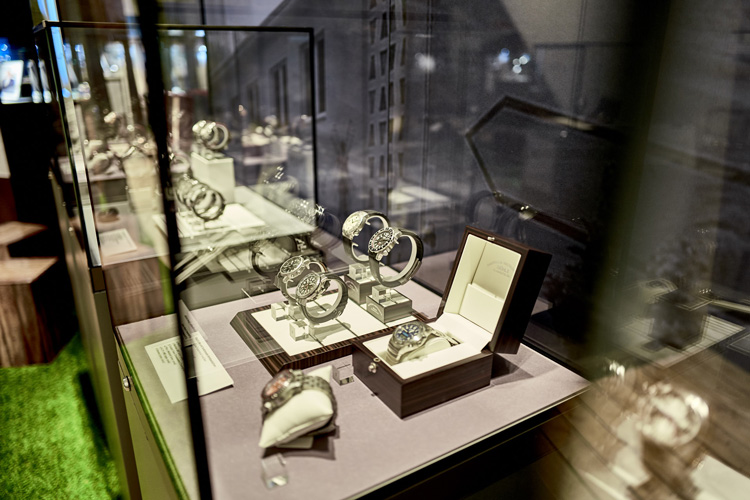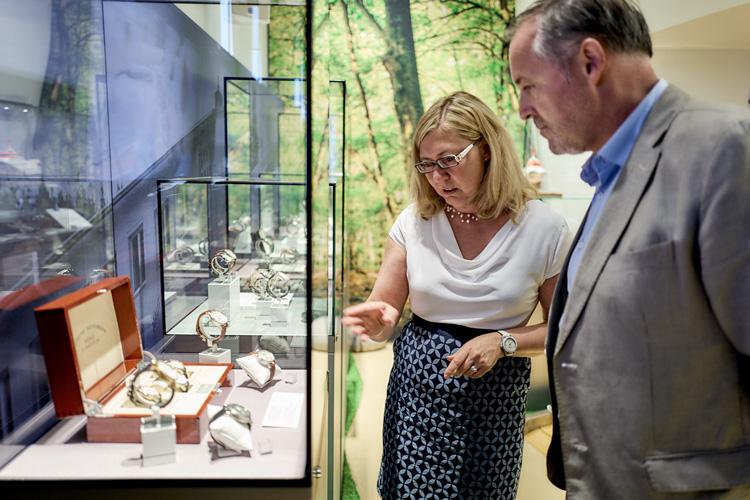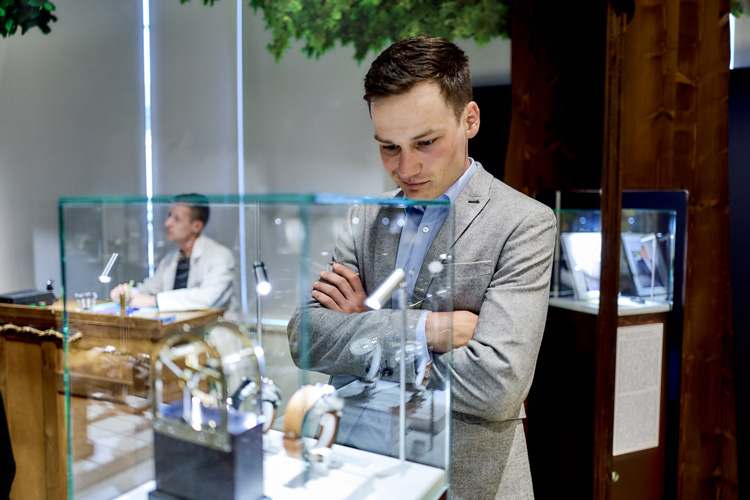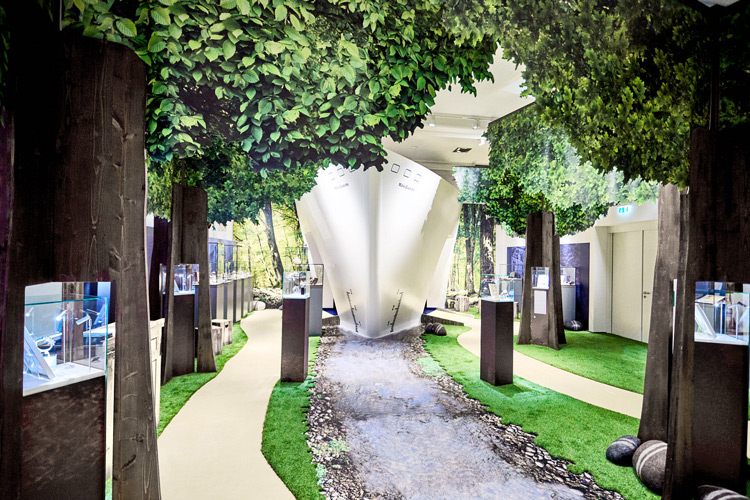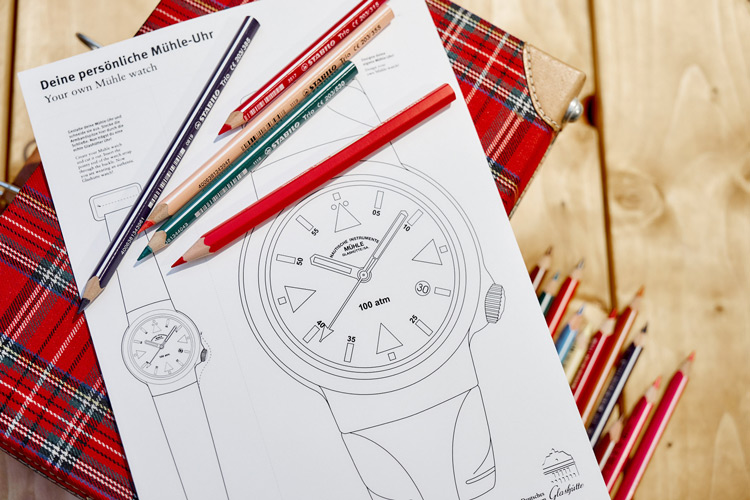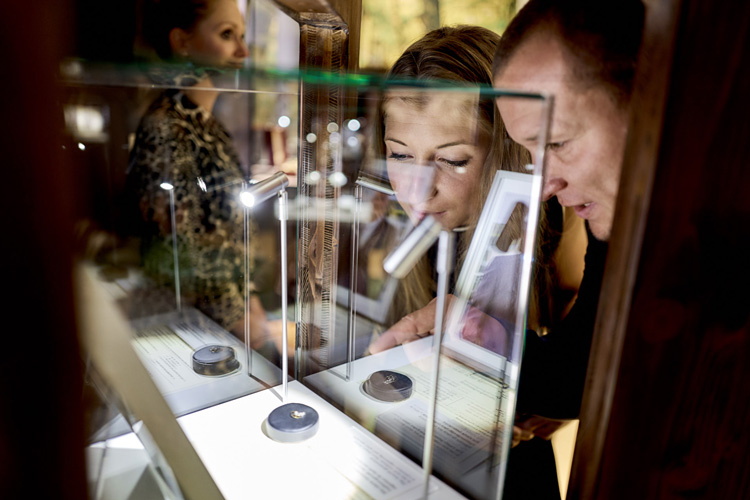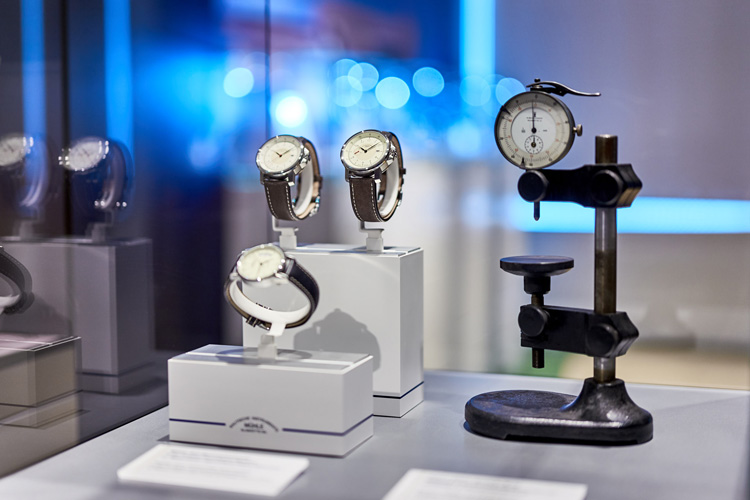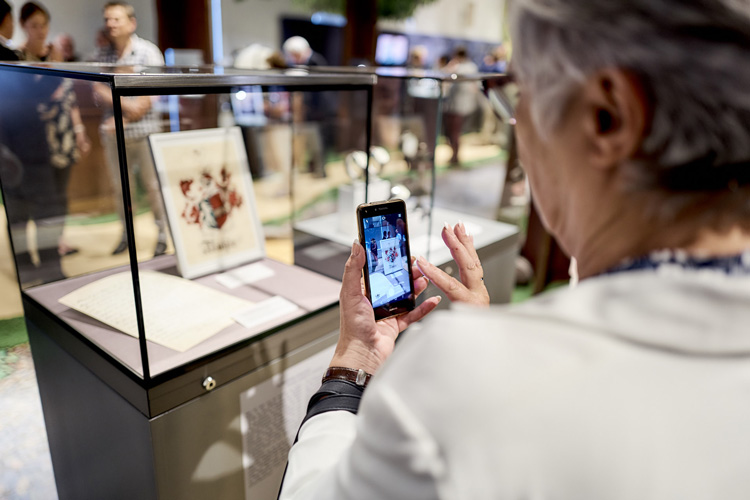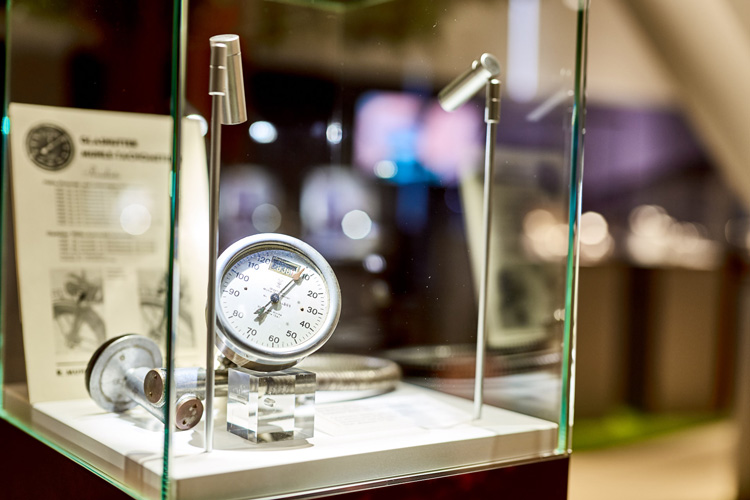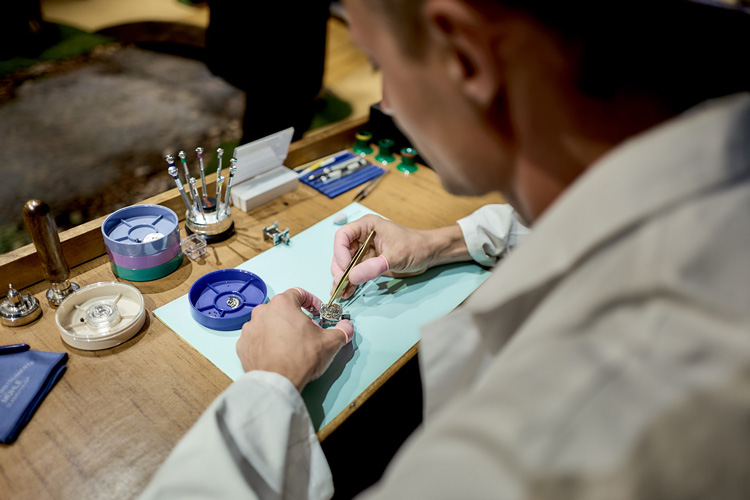 Selected objects from the exhibition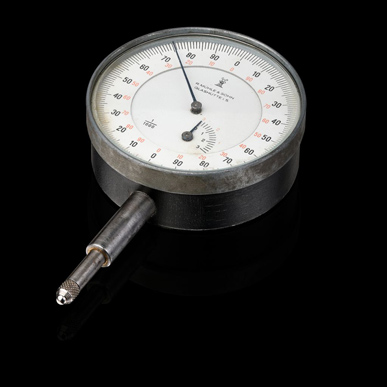 Robert Mühle M 33 dial gauge
150 years of precise measurement. In 1869, Robert Mühle founded a precision mechanics workshop in Glashütte, in which measuring devices for the Glashütte watch industry and School of Watchmaking were produced. The M 33 dial gauge allows deflection, comparison and absolute measurements with a precision of up to a thousandth of a millimetre.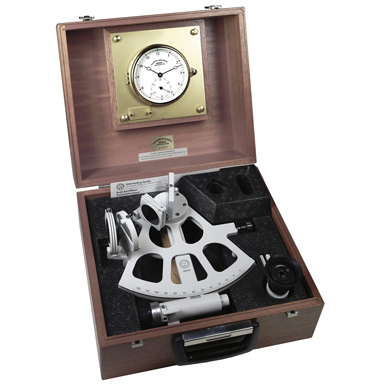 Marine navigation set
The Mühle-Glashütte marine navigation set of nautical instruments unites the traditional instruments for astronomical position determination at sea. It consists of a Mühle marine chronometer and a Freiberger drum sextant. The chronometer, manufactured in line with DIN 8319, is phenomenally precise. This precision is achieved thanks to the latest electronics with a selected, artificially aged, temperaturestabilised 4.19 MHz crystal oscillator.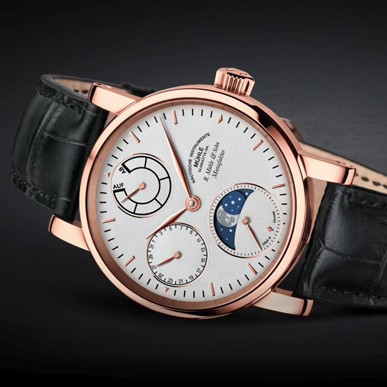 "Robert Mühle Moon Phase GOLD" wristwatch
In 2019, our anniversary year, the third self-designed complication found its way onto Mühle-Glashütte's manufacturing line. In addition to the new moon phase display, the 42-millimetre case of the limited special edition houses the in-house on/off display and the Mühle hand date. In total, 150 models of the Robert Mühle Moon Phase were manufactured. The model in 18-carat red gold is limited to 25 pieces.