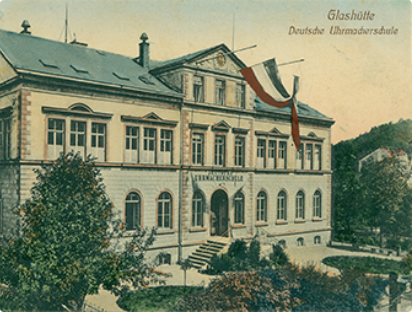 The striking building that houses today's watch museum is a prominent feature of the city of Glashütte since 1881. At the outset it hosts the German Watchmaking School founded in 1878. Growing numbers of students make extensive additions necessary in 1923. While the building survives the Second World War effectively intact, a 1976 fire in the roof timbering causes considerable damage. The building is quickly rebuilt, as the importance of the "Engineering School for Precision Mechanics" reaches well beyond the city of Glashütte.
German unification and its consequences bring an end, for a time, to the Engineering School. At the same time, new manufactories begin production throughout Glashütte and give new life to the Legend of Glashütte.
In this same period the desire arises to give the exhibits in the small Glashütte watch museum a more dignified home and to create a representative museum. This leads to the founding in 2006 of the "Glashütte German Watch Museum Foundation – Nicolas G. Hayek".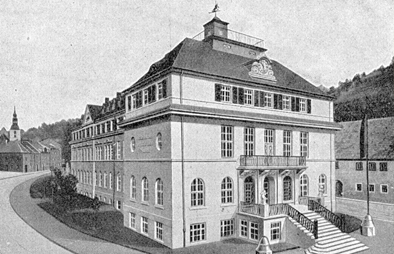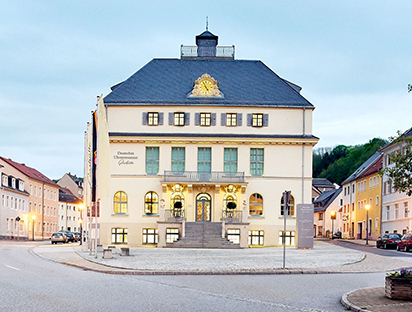 With the support of the Swatch Group, the Glashütte Original manufactory acquires the former watchmaking school and restores it. On May 22, 2008 the museum is officially opened to the public. The exhibits come from the collections of the City of Glashütte, Glashütte Original and individual lenders. The new enterprise is well aware of the building's role as host to the historic watchmaking school: Along with the two floors given over to the museum, the building houses Glashütte Original's "Alfred Helwig" watchmaking school. The new glass tower on the north facade serves today as the entrance for watchmaking students and their teachers.